Employ, insure and register your private caregiver correctly.
With quitt your private care assistant is guaranteed to be correctly employed. We take care of the registration, payroll accounting and insurance of your carer and support you with questions regarding elderly care and 24-hour care at home.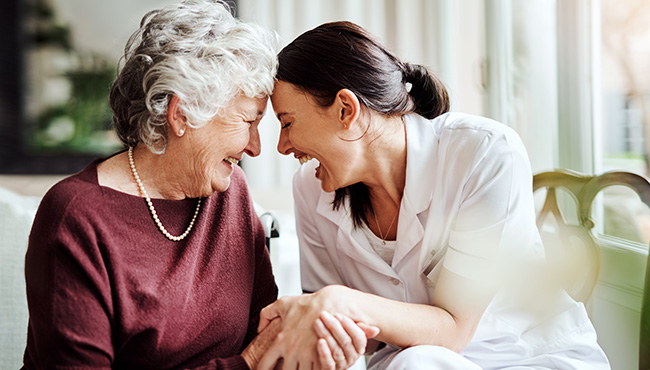 quitt includes everything private employers need
Registration with all involved authorities
Conclusion of the compulsory accident insurance
Legally correct employment contract
Settlement of all social security contributions, taxes and insurance premiums
Monthly and annual salary statements
Personal customer support and practical templates
Decide on a domestic helper of your choice.
Register yourself and your private worker with quitt.
Define the details such as the workload and salary.
Enjoy your free time and a correct and fair working relationship.
With quitt, you define the wage together with your private worker. Both parties have full transparency and an overview over all payments.
The best arguments for choosing quitt
Based on your information, quitt will know what you need. We decide with which authorities we have to register you and which social security contributions you have to pay as a result of your employment. quitt ensures that your employment is managed professionally and socially just.
Compliant with the law and up-to-date
No stress with changes in the law – quitt remains up-to-date for you! Every year, we revise all rates of our partners, compensation offices and authorities in all Cantons!
Instead of communicating with many different authorities, you only communicate with quitt or conveniently log in to your personal customer area. In addition to practical templates, you will find all the necessary information and documents concerning your employment.
quitt takes care of all your paperwork and communicates with all relevant authorities: Registers, accounts, pays your bills and supports you in all aspects of your employment. Other providers may tell you what to do but only quitt actually does it for you so that you can sit back and relax!
Articles for a caregiver's employer