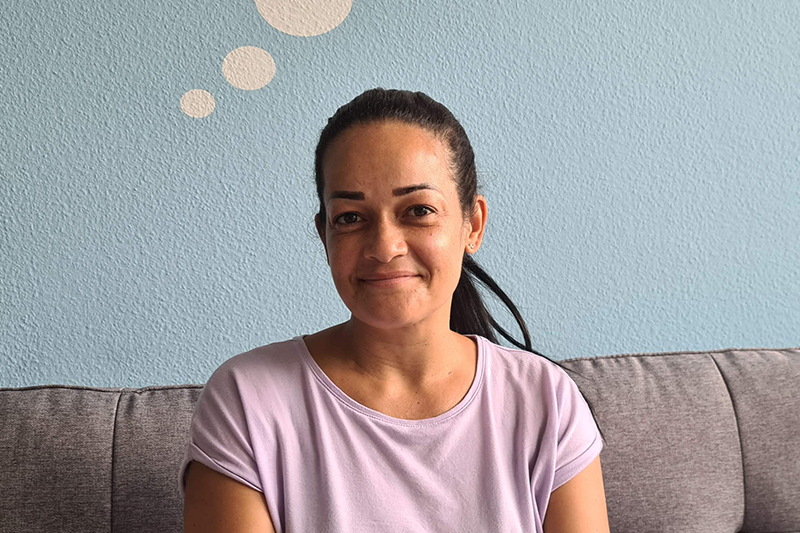 Portrait of cleaner E. Ferreira: "I don't do black work"
E. Ferreira (40) lives near Zurich. The Portuguese-speaking cleaner comes from Brazil and has been in Switzerland for 12 years. She would like to see more employers who bill their employees legally and fairly with the help of quitt.
E. Ferreira is a busy person: she works in various households in the Zurich region and makes sure that everything is clean and tidy. Of her total of 13 employers, five currently settle her wages, accident and social insurances with the help of quitt.'s all-round service. She makes it clear: "I don't do any illegal work." The rest of her employers would do the paperwork and compulsory accident insurance on their own. Ms Ferreira says: "I would also like to convince the other employers to settle my accounts with the help of quitt. Then I know that everything is done correctly and my employers also save time and nerves."
Always online access to documents and wage payments
What Ferreira particularly appreciates about quitt is that "I can view and print out all documents myself online – such as the pay slip and much more. I also receive an email and text message after each wage payment from the employer. So I always know that my wages have been paid." E. Ferreira also offers her services as a cleaner in a freely accessible online database of quitt. Through this online platform, new employers can contact her for cleaning jobs. But good cleaners like E. Ferreira are in demand. She says: "Unfortunately, I had so much work that I couldn't accept any more cleaning jobs.