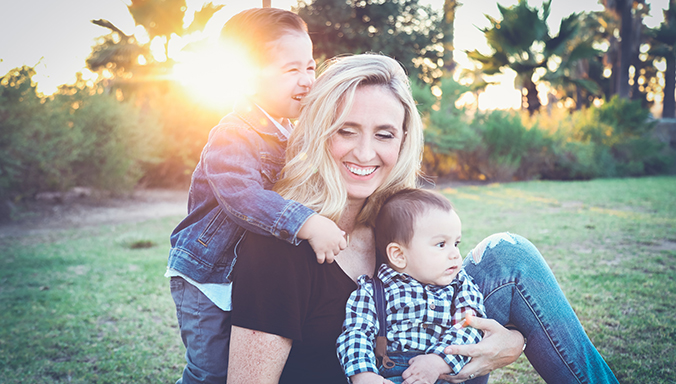 What are fair wages for a nanny in Switzerland?
Found the right nanny for you in home childcare? Perfectly matching your requirements and your children needs? Well done! Time to employ and insure your new nanny correctly. As part of this employing process most parents see themselves faced with the question of what a fair wage for the nanny would be. These are our recommendations!
Nannies are indispensable in many Swiss households. Whether a few hours a day or around the clock, including food and lodging: If you hire someone for childcare at home, you become an employer. And as a future employer of a nanny you will at some the question of, how much this new employee's payment should be, will come up. In other words, how high a nanny's salary should be in Switzerland?
Nanny wage recommendations
Our salary recommendation for nannies is stated in gross salary. These wage recommendations are before the contributions to the AHV, the deductions for social insurance and withholding taxes.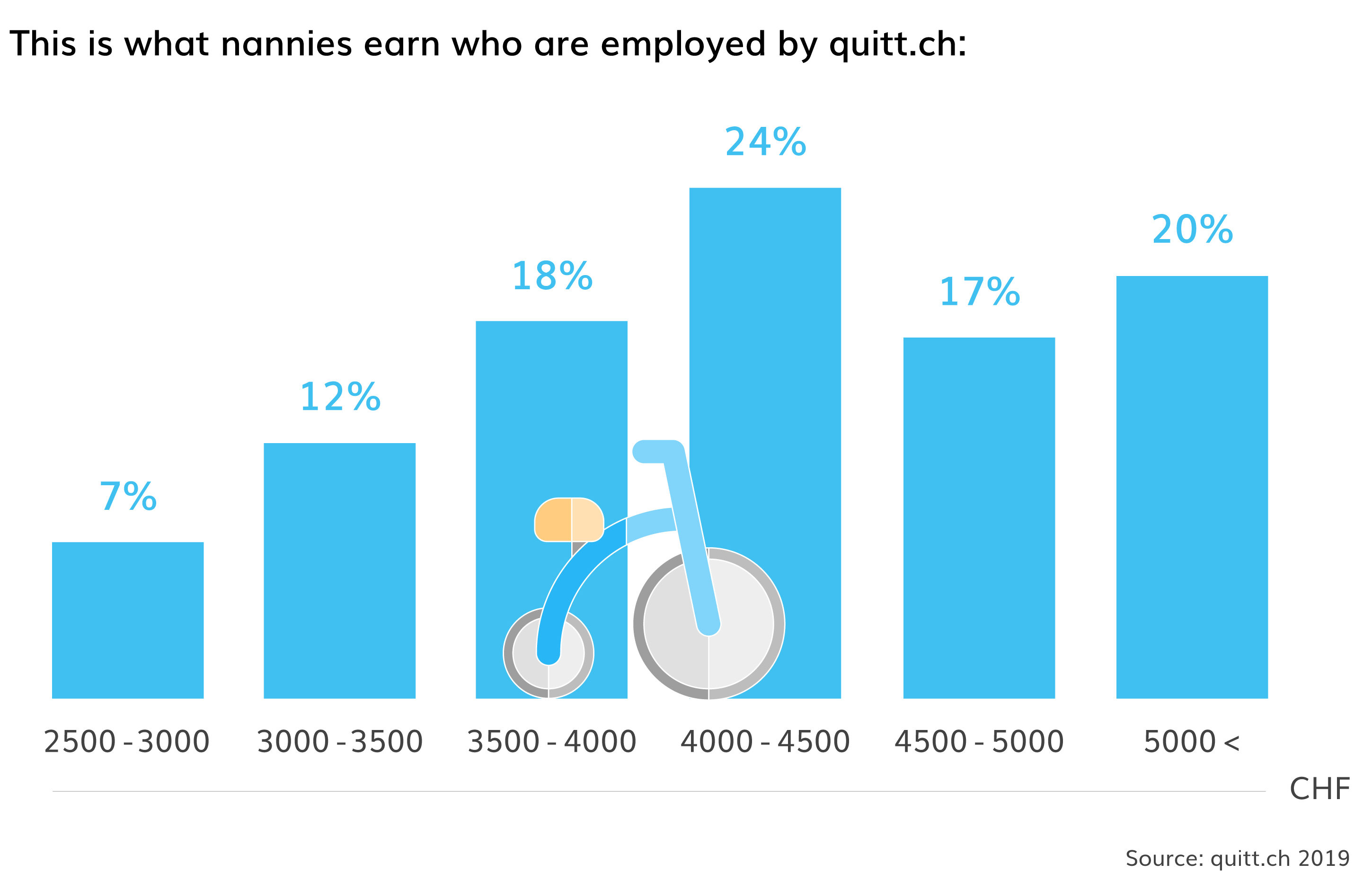 This information is based, amongst other things, on the percental distribution of gross salaries on quitt.ch. They are recommendations based on a fulltime employment (100%) of 42 hours per week.
Determing wages for a nanny: What else to consider
Many parents in Switzerland decide to hire nannies since they can look after the children "around the clock". Outside the usual opening times of day care centers. Many nannies are so called live-in-nannys. They live with the family of the children to be supervised. Lodging and boarding are provided by the family.
These out-of pocket expenses are called wages in kind. They are a part of the total wages for nanny, and therefore have to be accounted for accordingly. In Switzerland, the total amount of wages in kind is CHF 990. So for example if the monthly gross salary of a nanny is CHF 3439.80, the wages of kind of CHF 990 will be added to gross salary. Hence, the entire monthly gross salary of the nanny will be CHF4429.80. The AHV and social insurance contributions as well as the taxes will be deducted from the total amount of CHF 4429.80.
However, the natural wage of CHF 990 will not be paid out after that, all you have to do is pay the social insurance.
Minimum wage of a nanny in Switzerland?
In Switzerland, there is the standard contract of employment, for employees working in the domestic economics (NVA). The NVA also regulates the minimum wage for private childcare. If your nanny works more than 5 hours per week, the statutory minimum wage must be respected. Excluded are au pairs and young people, who are employed irregularly and exclusively for the supervision of children. It should be noted that minimum wages are higher in the canton of Geneva.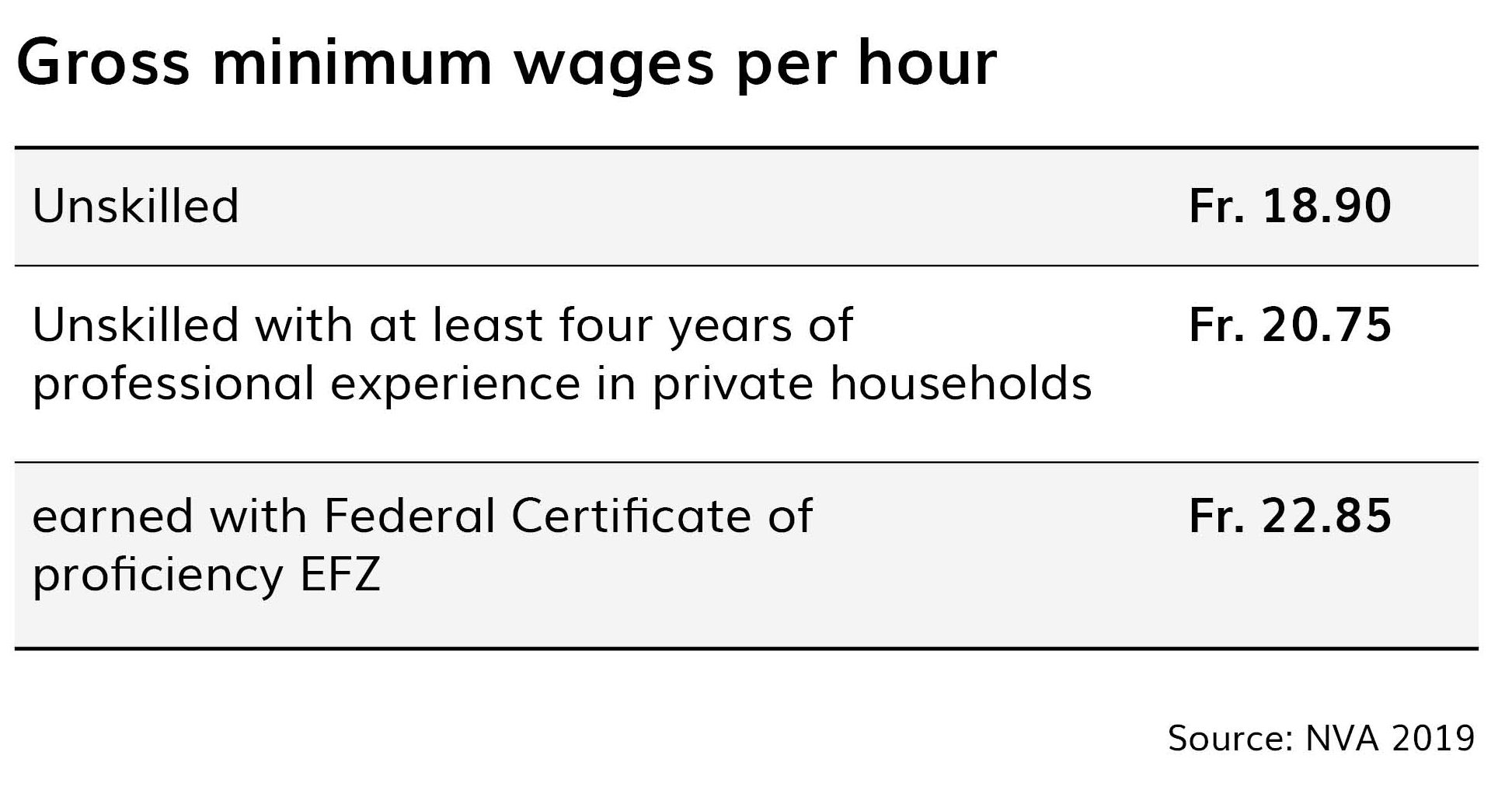 All information regarding the minimum wage is available here for Geneva and here for the rest of Switzerland.
By using our free wage calculator, you can calculate the monthly wages for your nanny. The social contributions and the cost for the compulsory accident insurance will be deducted automatically.
Nannies and occupational plans
Most nannies are employed on a monthly basis due to the high number of working hours per week. As soon as their monthly wages exceed CHF 1'777.50 per month or CHF 21'330 per year they have to be registered with a pension fund (Second Pillar of the Swiss occupation plans).
By the way, nannies directly accommodated by families in Switzerland are generally preferred over nannies having to provide for their own accommodation and boarding!
quitt.ch offers all services needed when it comes to employing, registering and insuring your nanny in accordance with all legal requirements. quitt.ch handles all administrative employer obligations, offers a favorable pension fund solution and provides all important documents such as the monthly pay statements and a professional employment contract. Further information about the employment of a nanny can be found here.