Partnership with GENERALI Insurance
quitt.ch works with GENERALI to provide the obligatory accident insurance. This insurance solution is unique in Switzerland and is considerably cheaper than the 100 franc solutions previously offered by insurance companies.
Pension fund PK-AETAS
quitt.ch works with PK-AETAS to provide the pension fund. PK-AETAS is a non-profit organization and therefore really has its focus on the insured people.

Social Insurance Offices
In order to provide proper declaration and lean process in all cantons of Switzerland, quitt.ch is collaborating with the different social insurance offices of the Swiss cantons.
Rockmybaby Switzerland
Rockmybaby is an innovative Nanny & Babysitting Agency with an online booking system and an extensive database of qualified babysitters and nannies that are available 24/7.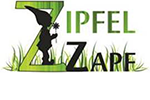 Find a nanny
ZIPFEL ZAPF finds the perfect Nanny for every circumstance; We look for a suitable nanny who will take care of your children at home, provide nannies/ babysitters for unplanned or emergency situations as well as professional childcare for your event. In addition Zipfel Zapf supports you with the hiring administration and offers a job placement portal for nannies.

Reference for Nannies
The Swiss Nanny Association (SNA) is a non-profit organization for in-home childcare by providing information, guidance and education to its members, whilst increasing nannies professional standards by offering courses and helping families with the necessary administrative tasks related to employing a home-based childcarer.
Education and training of caregivers
Goldstück AG focuses on the education and support of care and nursing staff in the health sector. Through practice-oriented solutions, the company supports customers in the development and implementation of services around the subject of living and care.
The team members also act as speakers and experts. In cooperation with Migros Klubschule the basic course "Betreuung" is offered and carried out.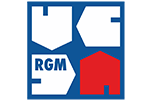 Office Cleaning
The maintenance cleaning of office spaces is the core of business of RGM AG. Besides thoroughness, reliability and cost transparency, it requires a high amount of trust. RGM AG justifies customers trust with its use of trained, German speaking staff wihth impeccable reputation and well-groomed appearance, who work result-oriented and thus ensure customers' satisfaction.
ETH Zürich Spin-off
Since the 1990s, ETH Zurich has been supporting the foundation of companies based on its research results. The objective is to develop such research results into marketable products and to create jobs. quitt.ch is one of these spin-offs.
Venture Kick – Support for Startups
Venture Kick helps potential entrepreneurs by giving them the opportunity to win up to CHF 130.000 in pre-seed capital. Moreover, startups also benefit from business development workshops and the access to early stage investors.

Commission for Technology and Innovation CTI
As the Confederation's innovation promotion agency, CTI lends support to R&D projects, to entrepreneurship as well as to the development of start-up companies. CTI helps to optimise knowledge and technology transfer through the use of thematic and regional networks and platforms.