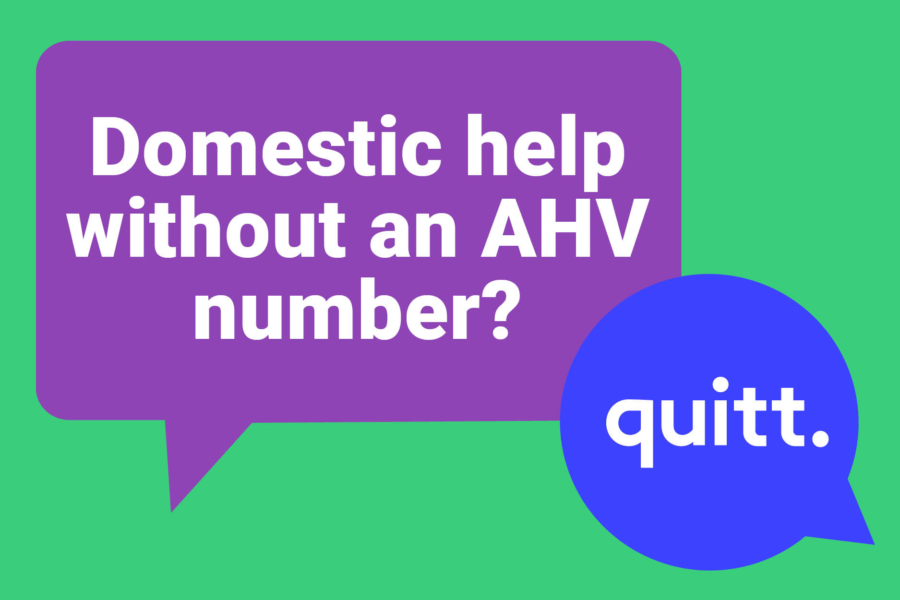 My household help has no AHV social security number – is that a problem?
No. The Central Compensation Office (ZAS) in Geneva assigns an AHV social security number to all newborns and new arrivals. This number is valid for life and remains the same even after a change of name – for example, after marriage or divorce – or after a loss.
The AHV social security number can always be found on the health insurance card, so it is usually not necessary to apply for your own AHV insurance card.
If your household help does not have a Swiss health insurance card (as is the case, for example, with cross-border commuters or people moving in from abroad), you can apply for an AHV insurance certificate from the relevant compensation office.
A copy of an official identity document must be enclosed with the application. If an employment relationship exists, the application is usually submitted via the employer.
As a quitt.customer, quitt. takes over for you – if necessary – the application for an AHV social security number for your household help.