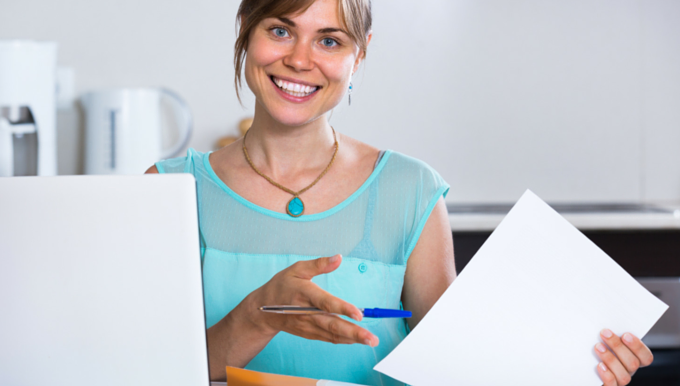 13 key points to include in an employment contract for your cleaner
Without an employment contract key aspects of your employment relationship remain undefined. We outline 13 significant points which must be included in an employment contract for your cleaner. Additionaly we explain why employment contract is only the first of many steps to undertake when hiring a private cleaning lady.
As soon as you have found a suitable cleaning lady for you and your home, the new employment relationship must be recorded in written form. However, drawing up an employment contract from scratch is not necessarily the easiest thing and – in most cases – raises lots of questions.
Which legally prescribed contributions are deducted from the gross wage? Non-occupational accident insurance? Source tax? What about the continued payment of salary in case the employee is unable to work due to long-term illness? What about holidays, and is it compulsory to mention all insurance policies in the working contract?
Employment contract and next steps
Creating an employment contract for new hires is undoubtedly a time-consuming procedure which requires a fair amount of in depth knowledge. quitt.ch offers a very convenient solution: the working contract for your cleaner is set up and created automatically, including detailed information about the different insurances, pay roll deductions etc. This is extremely helpful, especially considering the fact that a working contract for your cleaner is only the first of many more steps yet to come when setting up a legal and correct employment relationship.
As soon as the contract of employment is handed over and signed by both parties, you need to take care of the registration of your employer with the cantonal compensation offices, settle the social security contributions, take out the accident insurance, carry out the wage payment and potentially register your employee with a pension fund. quitt.ch will take care of the entire administrative process without any prior knowledge on your side and assists you in the event of any further questions.
13 points you need to include in an employment contract for your cleaner
Stating name of employer and employee
List of all tasks of the employee – which work to be carried out?
Start of employment and duration of employment
What is the work load? Specified in hours per week
Place of work? Most likely at your home
Defining termination of contract. How long is the probationary period? How long is the notice period?
Composition of the gross salary with the deduction of all social security contributions (AHV/IV/EP/ALV), vacation compensation as well as non-occupational accident insurance and withholding tax according to BGSA.
Regulation of continued payment of salary in case of long term illness
How many weeks of holidays is the employee entitled to?
Regulation of overtime
List of all insurances the employee is covered by. E.g. sick pay insurance and accident insurance.
Applicability of cantonal normal employment agreements and Swiss Code of Obligations
Signature of employer and employee
When taking these essential points into consideration, you will be on the right track to become a legal employer in the private sector. In case you have any questions, feel free to contact our support team at any time.