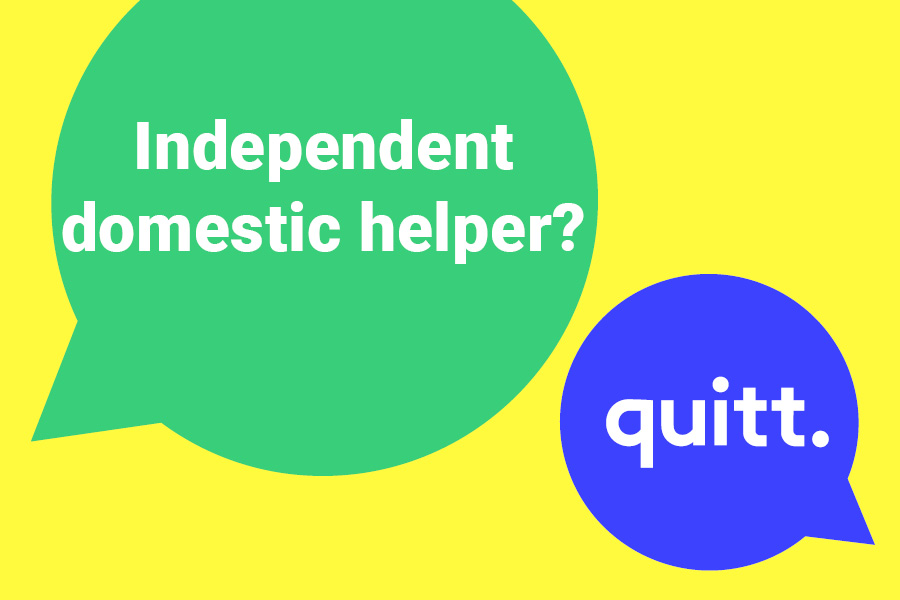 Can a domestic helper «settle the AHV itself»?
Most cleaning staff who claim to "settle the social security deductions themselves" work illegal. If the cleaner cannot submit a confirmation from the Cantonal Compensation Office (SVA) that she or he is self-employed for this specific job, both are liable to prosecution. 
Definition of 

a 

«

self-employed person

»



Under social security law, self-employed persons are defined as persons who work under their own name, for their own account and bear their own economic risk. Self-employed persons are examined and assessed by the Compensation Office. The examination is approved exclusively for a specialist Subject area under various conditions. In the Swiss social insurance law Domestic work is always considered as a direct employment. Therefore, there are no self-employed cleaning persons in Switzerland. 
What would be the theoretical effects on wages and social security contributions?
Whether the domestic help is correctly registered as an employee or self-employed would not necessarily have any effect on the wage (the deductions are the same). Self-employment would, however, require that the "cleaner" has her own car and certainly always takes her own cleaning agents and aids (vacuum cleaner, broom, iron etc.) with her (analogous to a cleaning company). She also has several clients. In the case of a self-employed cleaner, the cleaner would charge the total costs.
Further articles on the topic
→ Cleaner to be registered at the AHV (AVS*) scheme: important facts