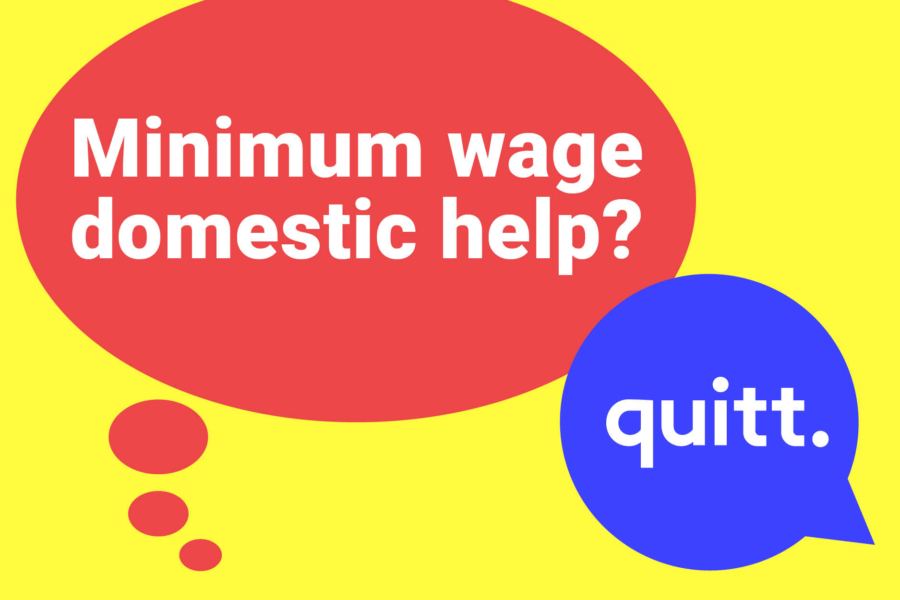 Is there a minimum wage for my domestic help that I must consider?
Yes! In Switzerland there is no nationwide minimum wage, however, there are provisions in the standard employment contract for employees in domestic work (NAV for domestic work for jobs with the same employer for an average of five hours per week or more – as of 01.01.2020), which must be taken into account. The following employment relationships are excluded from these provisions: Au-pair, training and internship relationships and persons who externally take care of children (childminders, lunch tables).
In Switzerland (except for the canton of Geneva), the following gross minimum wages per hour (without holiday supplement) apply accordingly:
Unskilled employees without professional experience: CHF 19.20
Unskilled employees with four years of professional experience in housekeeping: CHF 21.10
Trained domestic helpers with three years of basic vocational training and a Federal Certificate of Competence (EFZ): CHF 23.20
Trained domestic helpers with a two-year basic vocational training and a professional certificate (EBA): CHF 21.10
For the canton of Geneva, the following gross monthly wages have applied since 2022:
CHF 24.00 as hourly wage

CHF 4,010.93 per month for a 40-hour working week

CHF 4,368.00 per month for a 42-hour working week

CHF 4,512.30 per month for a 45-hour week
The hourly wage can be reduced proportionally if the wage is paid 13 times per year. More information on the solution in the canton of Geneva in French under:
https://www.ge.ch/employer-du-personnel-maison/salaires
Please note that quitt ads for hourly contracts, depending on the number of vacations chosen, 8.33%, 10.64% or 13.04% to the minimum wage, as vacation compensation is included in the hourly wage.