Free service: find a cleaning lady at the click of a mouse
quitt., the leading online service for the correct billing and insurance of domestic help, offers now a simple placement service for cleaners. Private employers also benefit: They can find a cleaner in their area with just a few clicks of the mouse on quitt.ch. The digital service is free of charge for employers and employees.
This is what it's all about
On quitt.ch, employers can find a cleaning lady with just a few mouse clicks – throughout Switzerland.

The online service is completely free of charge for employers and employees.
quitt. recommends a gross wage of between 28 and 33 francs per hour for cleaning help.
quitt. has a database of thousands of proven cleaners who are looking for additional employers all over Switzerland. quitt. connects looking employers with cleaners willing to work and thus satisfies the often expressed wish for such an opportunity.
Free Service: Find a cleaning lady
And this is how the online service works: Every cleaner in Switzerland can register with quitt. as a job-seeking cleaner with the desired work locations and their salary expectations. Thanks to a new search function, employers can find a cleaner in their desired location at the click of a mouse and contact them conveniently using the contact form. The cleaner is free to accept a request or not. quitt. offers a contact option via SMS and e-mail – completely free of charge. We trust in our all-round service and know that most employers will also hire the cleaning lady they found at quitt. correctly and legally with the help of quitt.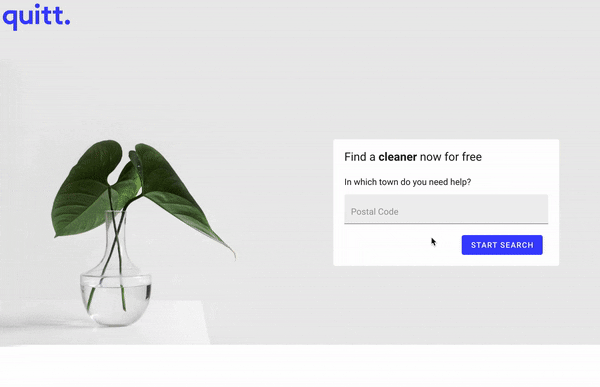 Find a cleaning lady: a free and user-friendly service by quitt.
Over 20,000 employers employ domestic helpers
The potential of private employers for job-seeking cleaners is large: over 20,000 employers already use the quitt.RundumService to hire and insure their domestic help in private households simply and correctly. Many of them do not yet have a cleaner or are looking for one. Good to know: Employers who are not registered with quitt. can also use the new service free of charge. All you need to do is enter a postcode in the search field. In addition, you can select the desired language of the cleaner and the desired hourly wage. The search result will first show the cleaners in the desired postcode who have been registered with quitt. for more than two years and have several active employment contracts. You can make initial contact easily by e-mail and/or SMS.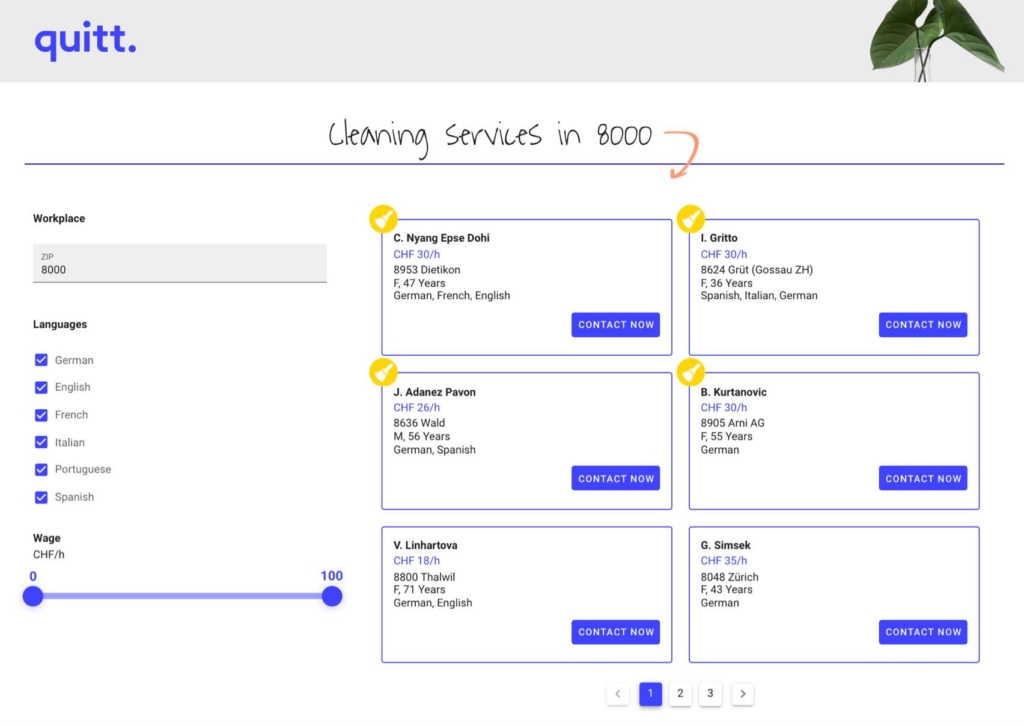 For search – type a postcode
Find a cleaning lady: Added value for employers and cleaners
quitt.managing director Marie-Christin Kamann says about the new free service: "The majority female cleaners have been affected by job losses due to the Corona crisis. We are now offering jobseekers a free and easy-to-use service to find even more work in these difficult times. The very many positive feedbacks show us that our new offer is appreciated. As of the end of January 2021, 500 cleaning assistants were already registered on the platform and the number of registrations continues to grow." Employers also benefit from the new search and placement function, as quitt. already supports them with suggestions in their search for suitable cleaning help.
Wage recommendations based on 4000 contracts
Once you have found someone, it is important to draw up a correct employment contract. quitt. recommends a gross wage of between 28 and 33 francs per hour for cleaning helpers. An evaluation of around 4000 quitt.contracts shows that many employers stick to the specified wage framework.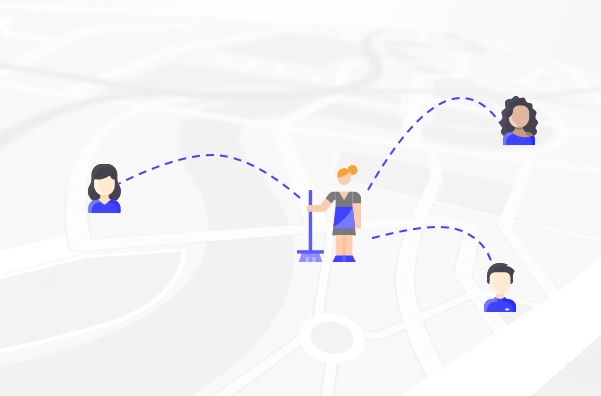 quitt. connects employers with cleaners all over Switzerland
Find a cleaning lady with just a few clicks of the mouse. Click "Learn more" to find cleaning help in your area or register directly as an employer for the quitt.all-round service with "Register now". quitt. takes care of the registration, payroll accounting and insurance of your cleaning.